Adaptation to new possibilities
DATEV Digital Office
stallmeyer is a digital office and exceeds the criteria set by DATEV for this purpose. All processes were implemented in a resource-saving manner while complying with the highest data protection and data security requirements. All processes from incoming mail to fee invoices can now be implemented digitally without media discontinuity. stallmeyer supports you in all questions of digitalisation and process optimisation.
Digitisation in many areas
We have already digitalised these processes
Tax
Digital declaration and data exchange.
The paperless exchange of data, the provision of digital filing structures for clients and digital communication with the tax authorities are part of the daily cooperation between our clients and us. We try to combine the fulfilment of electronic declaration requirements with effective process requirements – without losing sight of personal advice. Digital tax advice at stallmeyer has the following important components:
Power of attorney database
DATEV My Taxes
Digital property tax
Digital tax assessment
Digital financial report
Digital legal remedies
eBalance sheet and disclosure in the Federal Gazette
Voucherless declaration process
Electronic submission of documents to the tax office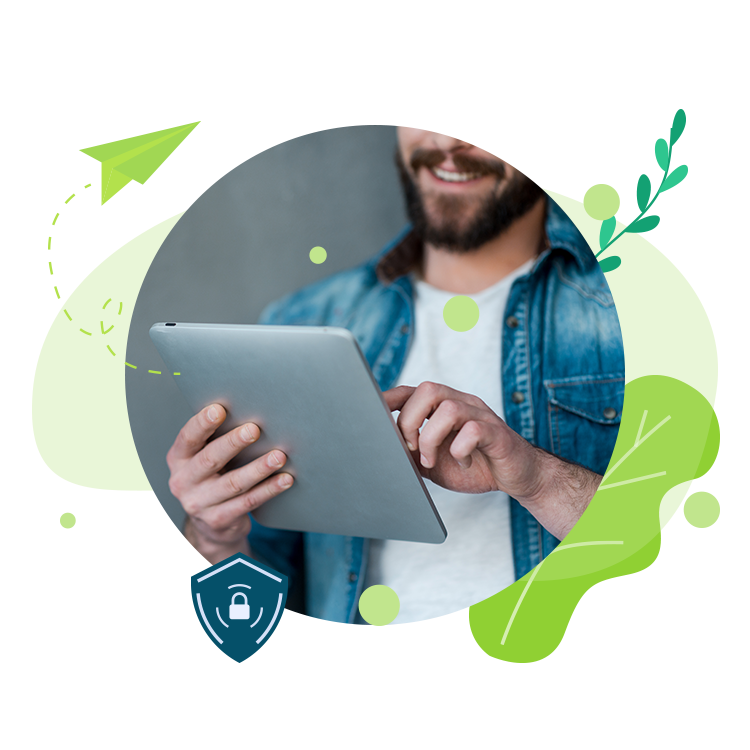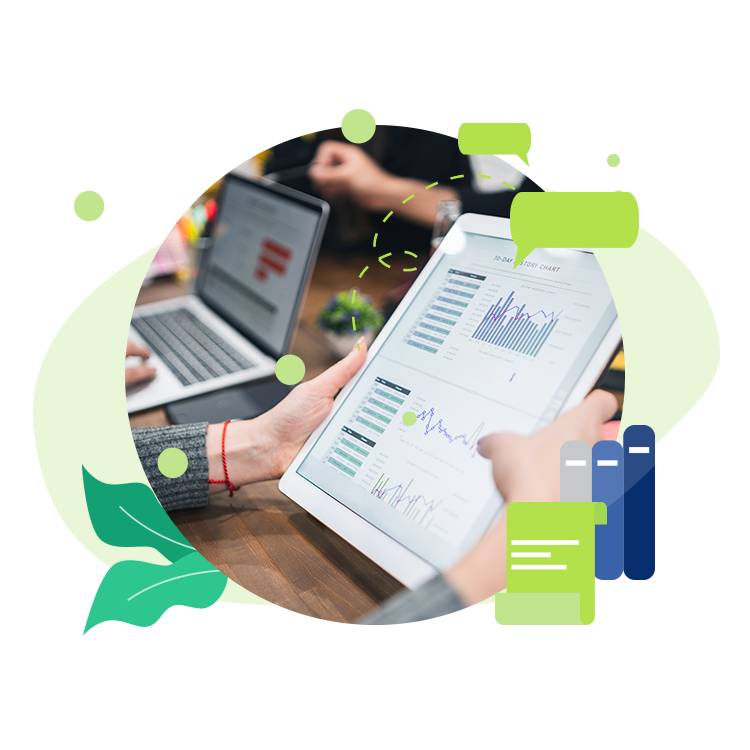 Accounting
Adapt accounting processes to client needs.
Every client is unique. That is why every client needs an individually tailored accounting system. Depending on the industry, size, structure and IT skills, we adapt the joint processes with our client. As a digital office, we want to avoid media discontinuities and integrate existing digital data (bank transactions, outgoing invoice data, payroll accounting data or incoming invoices) in form of interfaces in the client's systems or in DATEV. With "DATEV Unternehmen Online" as the preferred solution, our clients can access accounting evaluations and documents at any time. Important sub-processes are:
"DATEV Unternehmen-Online"
"Kassenbuch-Online"
Interfaces to debtors
Paperless accounting
Digital audit
Integrated bank transactions
Import of PayPal or credit card statements
Smartphone scan of receipts
Bank statement manager
Payroll
Punctual, perfect and paperless payroll accounting
Our goal is to provide all services in the sensitive employee area (HR) of our clients with the highest level of perfection, absolute punctuality and as paperless as possible. The data flows into the DATEV LODAS accounting software without media discontinuity via digital pre-recording or individual interfaces developed with the clients. With a secure communication portal (DATEV Arbeitnehmer-Online), our clients and their employees can access all evaluations digitally. In addition, this makes the monthly printout and distribution of the payroll unnecessary. As a digital office, we use the following tools:
DATEV Arbeitnehmer Online
Payroll accounting
Integrated payment processes
In-House Pre-Capture
Digital personnel file
Evaluations in foreign language
Interfaces to time recording
Reports in DATEV Company Online
Converter for time recording systems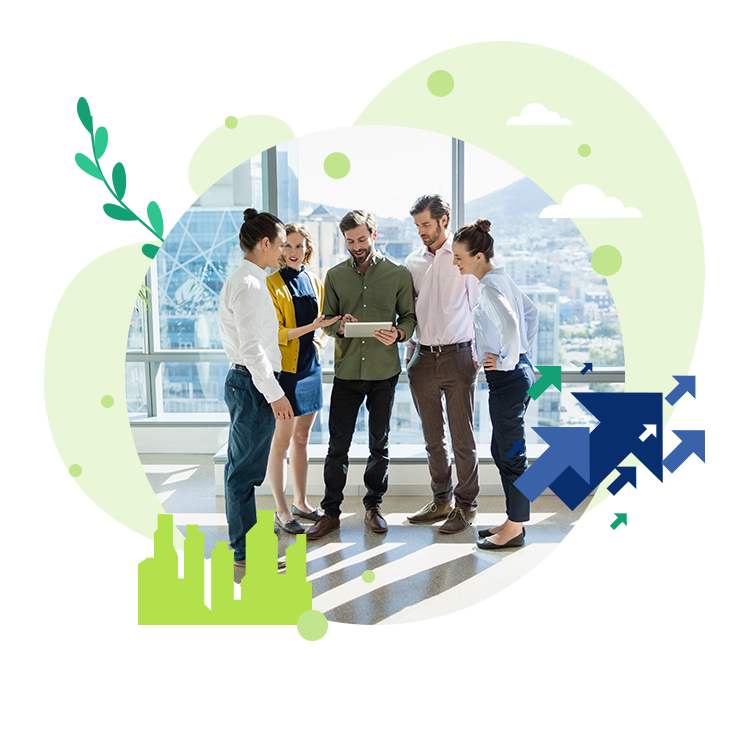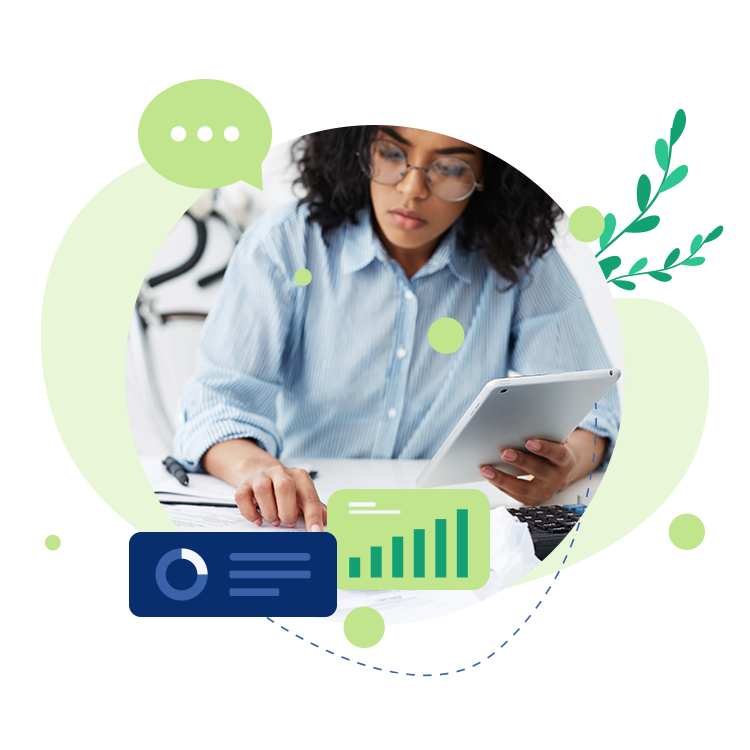 Audit
Efficient audits with digital processes.
As our clients usually keep their accounts and records digitised, as auditors we can take advantage of the benefits of digitisation. IT-supported audit processes and communication based on a digital exchange of documents can reduce the presence of audit teams on site. While complying with the requirements of the profession, we can avoid media discontinuities in communication and in individual audit steps. Core elements of our digital audit approach are:
Digital examination file
Data exchange with FTAPI
Digital balance confirmation
Project support by modern audit software
Digital audit reports
Transparent audit process
Data analysis & journal entry test
IT-supported audit processes
IT
Digitalisation in office
In order to pass on our experience with digital business processes to our clients, we also have to do our homework by ourselves and constantly improve our office processes. This is where the innovative spirit of our employees, the IT environment and a coherent IT strategy are needed. Our most important tools:
DATEV-DMS
DATEV EO comfort
In-house client scan cafe
Data exchange with FTAPI
High standards for data protection
Video conferencing system
Business Continuing System
Digital fee invoicing
Development of AI solutions
Full integration of home office
Integrated telephone system
We are open to continuous optimisation and are happy to exchange ideas with you.
Do you need support or have a digitisation proposal?
Do you have questions about digitalisation? We will find answers together. stallmeyer – closer to digital processes.
Haben Sie Fragen
Ihre Ansprechpartner